Get the power to accurately model demand, control your inventory and maximise yield.
Monitor and analyse your inventory in high definition detail, so you don't sell yourself short.
Focus collates and presents all the sales and inventory data you need, so you can closely monitor and analyse the way your inventory is being sold.
With accurate demand forecasting you can set your prices accordingly.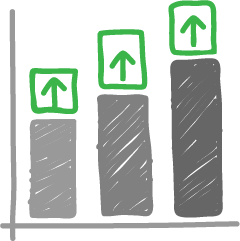 Get more money for the same inventory
In order to fully maximise yield, you have to turn away low price offers, reserving inventory for the higher value offers that will be made in the future.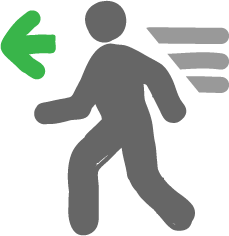 The power of Focus is that it accurately models the price point at which you need to walk away from low offers, on a daily basis.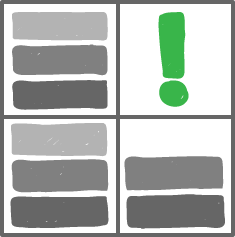 Monitor demand programme by programme
Daily updated demand forecasts allow sales staff to see well in advance which programmes need sales effort and which do not.
More accurate demand modelling.
Focus goes way beyond merely studying fill factors, as these become misleading as you approach sellout point. Instead, we've gleaned proven methods from other industries to provide you with unique insight into the real demand expected for each programme screening, regardless of when it sells out.
Focus helps you learn, refine and simplify your inventory management.
The more you use the software, the better you'll get at maximising your yield.

You can use rolling or fixed dates in forecasting – or a combination of both. This makes it easier to base your forecasting on historical data or recent trends as appropriate.

You can compare a programme's booking pace with a variety of forecasts to establish best fit. You can then easily confirm that you have the best forecast.

Use different display options for specific purposes, such as visualising your data in sorted lists or as a schedule view displaying an entire week at a time.

Each recommended price change displays the value of implementing the change versus 'doing nothing'. Rank the recommendations by cost to quickly see what is really important.

Focus allows you to specify exclusion zones around special events, so they are left out of forecasting data.

See how fast your programmes are booking versus price controls, current forecasts and alternative forecasts. Innovative charts display pricing distributions so you can see the sweet spot for turning away low price offers.
Fully supported to ensure you get ongoing results
Our support is much more than just technical expertise. It means doing everything possible to ensure that you and your team achieve maximum revenue from our software.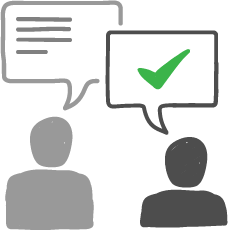 We want your staff to understand revenue management and continually look for ways to apply it. We assist staff, and answer their questions to keep your organisation on track for growth.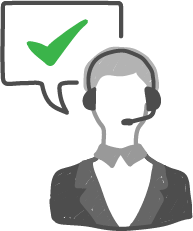 Helpdesk and email support
We provide helpdesk phone and email assistance to ensure that your staff can use our revenue management software to maximum effect.
Regular on-site training and support
Nothing beats one-on-one sessions at your office to tackle issues and keep revenue improvements flowing in, so we deliver regular onsite training, support and follow-up sessions.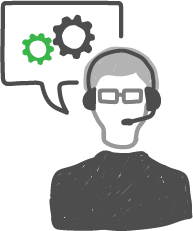 Our expert team is there to ensure that the software works flawlessly for you, and their technical support is a crucial part of the Focus package. We don't believe your revenue is truly being maximised without it.
How to partner with us for best results
When you use our software, you get much more than just a powerful revenue management tool – we partner with you. Here's how we do it:

We start off by finding out about your business with our Focus questionnaire which gives us a top-level view of how appropriate Revenue Management is for your business. We then incorporate these findings into an initial presentation which gives you an idea of how our concepts can be adapted for your business.
The next step is a two day workshop which dives further into the details as we immerse ourselves into your style of trading, the market conditions and opportunities for revenue growth. The outcome of this is a five page report which forms the basis of the new revenue management strategy.

3. Functional Specification
Once the Needs Analysis has been fine-tuned and signed off by all stakeholders, we produce the Functional Specification which details the implementation of the strategy, includes example screen shots and details how Focus will integrate with your existing systems.

This is where we configure Focus to your exact requirements and develop the touch points with your traffic and other systems as required.

Full training is included as part of the package, and we work hard with your inventory managers and sales staff to ensure the success of the implementation.

6. Continuous fine tuning
We recognise the ever-changing world of media and are committed to working with you on an ongoing basis to increase the gains you get from revenue management. We can suggest new approaches and ways to test them as we help you to achieve the maximum revenue possible from your airtime.
Get a free Focus demonstration