We are an experienced team of Revenue
Management and Optimisation experts.
A wealth of experience on your side.
Focus software is a product of Broadcast Revenue Pty Ltd - a fusion of two leading Australasian companies in the fields of revenue management, and broadcast media analysis and optimisation. Directors from both companies have worked as inventory managers within TV broadcasting companies and have a wealth of other relevant experience in the sector.
Broadcast MAP
Broadcast MAP is an award-winning technology company that specialises in new and emerging opportunities in the media industry. Providing a full suite of integrated media forecasting, trading, analysis and reporting tools under their flagship brand TVmap, they also develop custom software solutions for their customers.
Maxamation
Maxamation is an established revenue management company with customers around the world. With a reputation for innovative software and great customer support, they have earned millions of additional dollars in profits for their clients. Maxamation has revenue management experience in a variety of industries including aviation, broadcasting, entertainment and ground transportation.
Get our 50+ years of experience working for you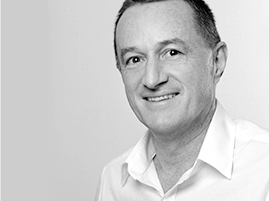 Peter Brewer - Managing Director
Peter has over 25 years experience in Revenue Management for airlines, TV networks and the entertainment industry. During this time he has been personally involved in every aspect of Revenue Management, across more than thirty implementations.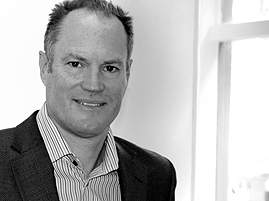 Stuart was previously the National Television Buying Manager for Saatchi and Saatchi until TV3 persuaded him to change from being a poacher to a gamekeeper and manage their inventory. It was here that Stuart first learned about Revenue Management and he has been an enthusiastic promoter of this technology ever since.
Revenue Optimisation - a well proven concept.
Why use Revenue Management and Optimisation?
Most businesses face important decisions about what to sell, when to sell, to whom to sell, and for how much. Revenue Management combines data and strategy to answer these questions in order to optimise sales revenue yield.
When does Revenue Management work best?
Revenue Management is ideally suited to industries where there is a fixed inventory of goods or services, and it is not easy to expand or contract capacity to suit demand. It requires that bookings are made in advance, and there is a high perishability of product, i.e. any excess inventory cannot be stored and sold at a later date.

Revenue Management first started evolving in the 1970s with the deregulation of the US airline industry. The key breakthrough was realising that people are prepared to pay a different price for a ticket depending upon their circumstances.

Revenue Management has become so widely accepted that no airline that has started using revenue management has ever walked away from it. With profitability often less than one dollar per seat sold, optimising the price is vital.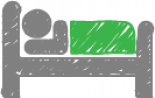 Hotels constantly adjust room rates according to demand, so revenue management has been widely adopted.  However, in this industry, inventory pricing can become a loss leader as it is proven to attract additional revenue to associated casinos.

This industry is ideally suited to benefit from Revenue Management. As media owners increasingly change from state or private owners to traditional equity ownership, the accountants are questioning the strategies behind pricing decisions.
Get a free Focus demonstration